Micro-needling
Microneedling is a minimally invasive cosmetic procedure that's used to treat skin concerns via collagen production. Also known as collagen induction therapy, this treatment may help those looking to reduce the appearance of acne scars and stretch marks.
It's also used in certain anti-aging procedures, such as eyelid surgery and sun spots. Microneedling isn't effective for hair loss, despite the possible role of collagen in hair growth.
You may be an ideal candidate for this procedure if you're in good health and have certain skin concerns that haven't responded to home treatments or other types of dermatologic procedures, such as peels.
This may also be a final step before considering cosmetic surgery for anti-aging and other concerns. Learn more about microneedling and talk to your dermatologist to see if this is the right option for your skin.
1 Microneedling $300
2 Microneedling $600
1 PRP Treatment $550 
2 PRP Treatment $1100
Healing & Cooling Mask (recommended) $60
Lidocain Cream (Aesthetics) $20
Numbing cream: $60
Healing mask: $120
Highly recommended to speed up the healing process and take away redness and imperfection and for fast healing and repair of the skin after the procedure. 
Repeat clients get a discount for PRP Micro-needling.
We recommended doing a second procedure within 3 month to get the best results
Our recommendation is to get at least two appointments for best results.
Results after 1 PRP and 2 Micronedling Sessions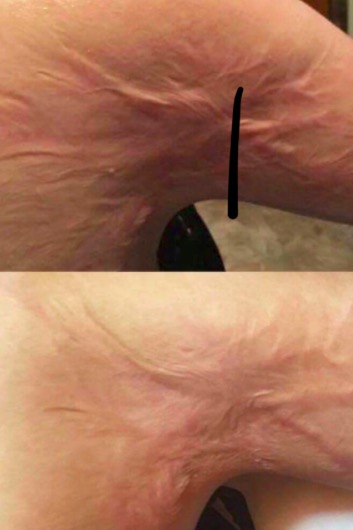 How the PRP different from Microneedling Sessions"
Microneedling is a cosmetic procedure that's primarily used to minimize the signs of aging.
During a standard session, a dermatologist uses a special roller or device with needles to prick the skin and stimulate new collagen production. Because of this, microneedling is also known as collagen induction therapy.
Platelet-rich plasma (PRP) injections can be added to the session for an additional cost. Microneedling with PRP is said to create more tightness in the skin and speed the healing process along.
Read on to learn more about the benefits, costs, and possible risks of adding PRP to a microneedling treatment.
What is this procedure used for?
Traditional microneedling is used to treat everything from age spots and wrinkles to scarring and other forms of hyperpigmentation. PRP injections may boost these effects and help you achieve your desired results faster.
Although microneedling can be used to treat scars and stretch marks on other areas of the body, PRP is designed for the face only.
You may have seen online photos of a celebrity or influencer's face covered with blood after this procedure. This is where the nickname "vampire facial" comes from. However, these pictures show an older method of applying whole blood to the skin while microneedling. With recent advances in treatment, only the PRP from the blood is applied to the face. The result is a milder pinkness or redness on the face.
You may be considered a good candidate for this procedure if you're in sound health and looking to treat minor signs of aging.
It may not be the best option for you if you:
are pregnant

use Accutane for acne

have certain skin conditions, such as facial eczema or rosacea

scar easily

have a history of poor wound healing

have undergone skin radiation in the last 12 months
Your doctor will evaluate your medical history to determine if you're a good candidate for microneedling with PRP.