Perfect Shape NEO burn fat & build muscle
Body sculpturing treatment that shaping and simultaneously burn fat and builds muscle in your desired area ( abdomen, waist, tights arms, butt lifting)
How the NEO technology Works to Build Muscle and Burn Fat? if you want to be ready to the beach and say good-bye to flabby areas and hello to NEW YOU. If you recently lose weight and need tightening your skin PERFECT SHAPE NEO perfect for you.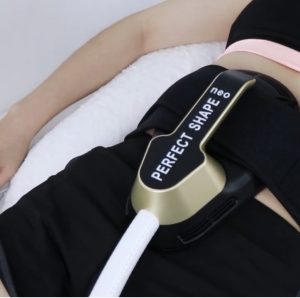 Perfect shape Neo is designed to give you the best possible result to its high energy that penetrate up to 6cm deep into the tissue, radiofrequency will melt out the fat and magnetic waves that stimulated muscle tissue beyond what would be possible during normal exercise.
Advance cooling technology doesn't overheat the tissue and treatment last only 30 min
What areas Perfect Shape Neo works?
Abdomen, the buttocks, the arms and the legs including tights and calves any area that you need to tight skin, build muscle and burn fat.
1 treatment $350 one free body wrap in spa jet.
2 treatment $500 and 2 free body wrap in spa jet.
Neo perfect shape 3 fat burning & muscle building treatment $600.